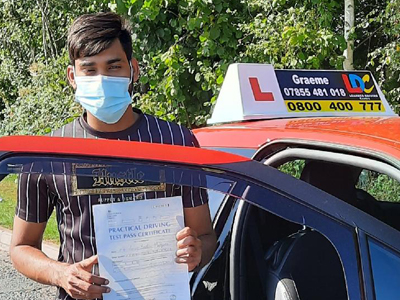 Levy Marques
The teaching is very good. Very detailed instruction and overall excellent teaching.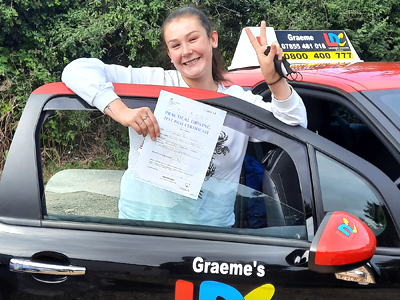 Georgina Harding
Graeme is an amazing instructor. He always made sure i was comfortable and confident. I would definitely recommend.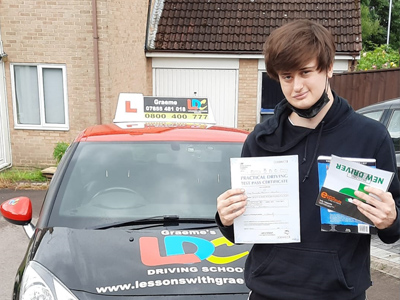 Daniel Slade
1st time pass
Graeme was always calm, fair and kind in his approach making me always feel calmer and more in control when under pressure. He was always helpful in and out of lessons, giving out advice and helpful links over the phone or in person.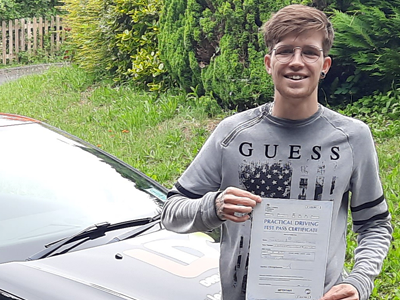 Fabien Harvey
First time pass
Graeme is a fantastic Driving instructor. Super knowledgeable about driving. Highly recommend.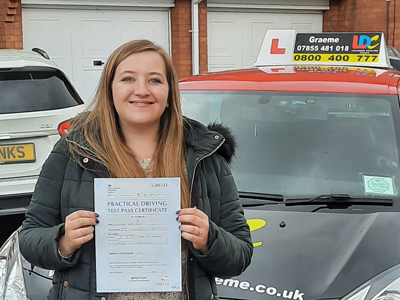 Jennifer Smith
First time pass
Graeme is ever such a calming influence in the car. Very friendly but assertive. He teaches well, giving clear instructions and directions and intervenes only when necessary for everyone's safety. Graeme explains things well, is always punctual and ready and a good price. First time pass with Graeme 😀 Some things still to work on for me to be the safest driver I want to be and Graeme has offered his help with these things with no obligation. The LD workbook is great too, loads of useful info, quizzes and sets driving objectives out in clear targets to work through so you know where your at throughout your learning. Graeme has also sent me videos of manoeuvres and pictures of roundabouts, scribbled on to explain lanes, turning etc. Recommended
Sophie Butler
Faultless Pass
Graeme was an excellent instructor, really good at calming my nerves and helping me progress with my driving. Using the LDC resources really helped me with my theory and preparing for the next driving lesson.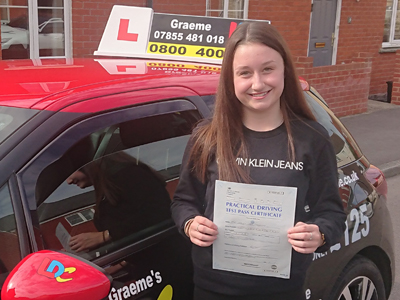 Harley-Jay Trivett
Graeme was very helpful during my learning to drive, He has a friendly, calm approach that helped control my nerves and made my learning enjoyable. The theory test website is also very helpful, with the use of this and Graeme's help I was able to pass my theory test. I would definitely recommend Graeme. The best!